Personalised, Local, Dog Walking Service
 The benefits of a daily walk for your dog are far greater than just physical exercise. Walks allow for enrichment in many forms. From the smells found along the way to new environments and experiences to enjoy. But with busy lives, sometimes it is not possible to take your dog out as often as you would like. That's where I can help. I can walk your dog, around the local neighbourhood, at the beach or bush, alone or with other dogs. Just ask, and I can tailor things to the needs of you and your dog.



Personal, Friendly, Trustworthy Dog Walks: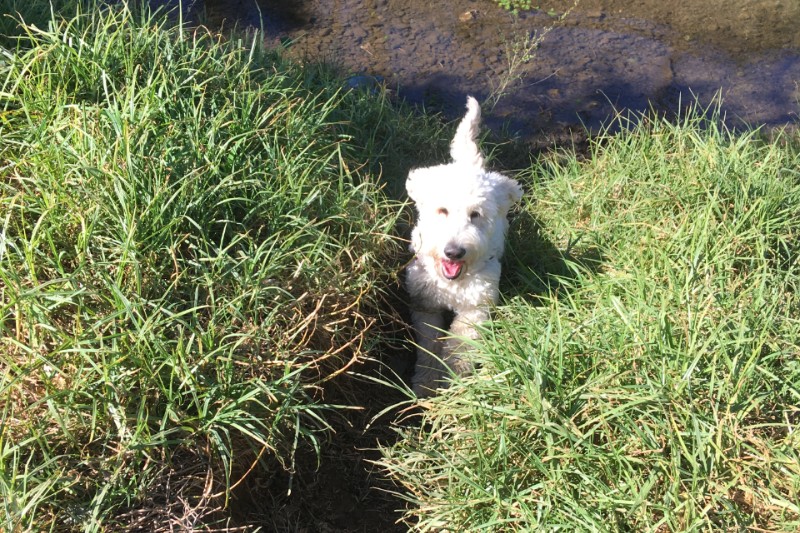 Regular walks can help alleviate a number of undesirable behaviours in dogs. Not only does the physical exercise wear those little legs out, but the varied sights, sounds and smells provides so much interesting stimulation for your furry friend. If your lifestyle doesn't allow you to get out with your dog, you might be pleasantly surprised at the return on investment when you get someone else to do it for you!
Regular dog walking can help with:
Chewing and digging around the home and backyard
Building confidence around other people and dogs
Improved health for your dog (less visits to the vet)
Better sleeping at night (which means better sleeping for you too!)
emily@switchedondogs.com.au
servicing the Illawarra area from Coledale to Kiama
Let's create the happy relationship you want with your dog
I'm happy to travel from the Northern Suburbs of the Illawarra, through Wollongong, Shellharbour and as far south as Kiama.